Cristiano Ronaldo or Lionel Messi. The two stars of world football constantly divide opinion as they constantly battle it out over the coveted Ballon d'Or, however, leaked images on Twitter appear to have settled all debates this year as they show a pair of Ronaldo's new Nike Mercurial football boots has been dedicated to the award.
The images come as a major spoiler alert ahead of the award ceremony on Thursday, as each year the Real Madrid striker has won the FIFA award, he has had boots made to accompany the trophy.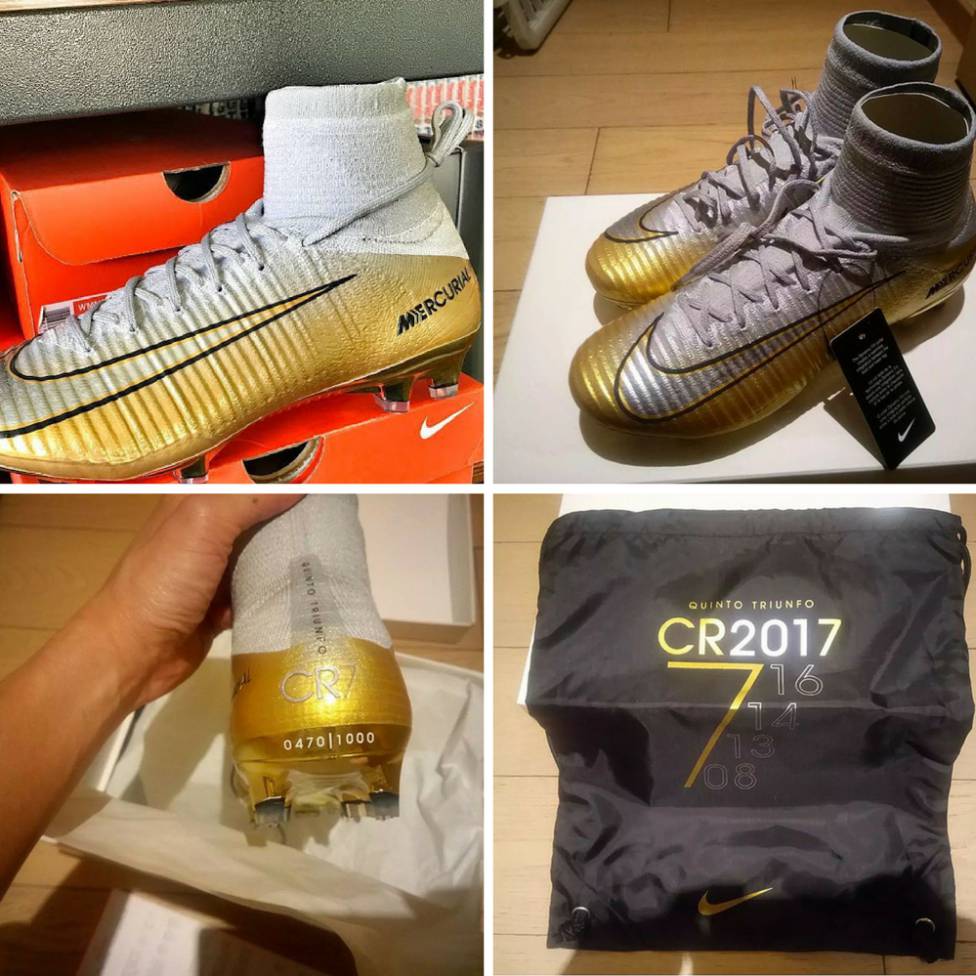 If the images are in fact real, it ensures Ronaldo is set to win his fifth Ballon d'Or crown, which will draw him level with Barcelona's Messi.
The boots tribute to Ronaldo sees the words 'Quinto Triunfo' etched onto the heel, which translates to 'Fifth Triumph'. Under the words a series of numbers are present, which suggests only 1000 pairs of the boots have been made.
The Portugal international has previously won the award in 2008, 2013, 2014 and 2016, with the images suggesting 2017 will soon be added to the list.
Although the 32-year-old has had a relatively lacklustre start to the season, his Champions League and La Liga triumph with Real Madrid last season is set to propel him above fellow nominees Messi and Neymar.
Having already claimed the FIFA Best Award for 2017, Nike has seemingly prepared themselves for Ronaldo's triumph, but with the ceremony, on Thursday night there is not long to wait to see if they assumed correctly.